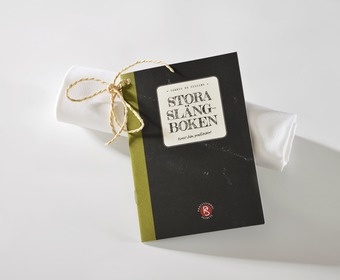 PS side towel
In the hands of a professional cook a high quality kitchen towel becomes one of the most important and versatile tools in the kitchen, a "side towel".
100% quality cotton
A side towel needs to have been washed a couple of times for maximum absorbtion. Some may contain 50 percent flax (linen) or other fibers that are considered to have an anti-bacterial effect. For the sake of superior absorbtion, our side towel contains 100 percent cotton.
White and clean
A chef's side towel should be free from patterns, making it easy to see stains, objects, spices or anything else that might be lying on it. The weave needs to be grip-friendly and should not develop bobbles or pilling after multiple washes.
Book of side towels included:
A side towel hould be clean and dry and always within the chef's reach.
A pro's working day starts with a heap of clean and dry side towels.
Use a side towel to dry, to clean, to grip (hot, cold, slippery, wet and sharp objects), to muffle, to isolate, to roll, to dampen, to protect, to crush ice, to strain, for cuts in an emergency, etc…
PS side towel:
Excellent absorbtion, 100 percent high quality cotton.
All white – easy to spot stains and easy to clean.
Wash in 90°C.
SPECIFICATIONS:
Material:
100% cotton
Dimensions:
Kitchen towel 50x70 cm, 270 gr
Washing instructions: 90°C
Buy and sell
Do you want to buy PS towels? Contact us here.
Do you want to be a reseller of our side towels and other PS "Chef's Essential Kit" products? Contact us here.