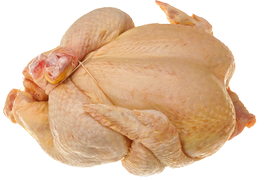 COCKEREL
A bit older and tastier than regular chicken. Most commonly found in higher end restaurants.
Keep in mind
Can probably be supplied by your frindly local butcher if you ask nicely.
How to cook cockerel
A cockerel has had a little more time to grow and to develop meat with more flavor and character than ordinary chicken.
The meat is mild and can be combined with spices from all over the world, but raw material of this calibre deserves more gentle treatment. Highlight the chicken's own characteristics with more subtle spices, tarragon for example.
The classic
Tarragon chicken, a light and creamy version from France. Make a cream sauce from the gravy, elicit a bit of acid with white wine and a nice sherry vinegar.