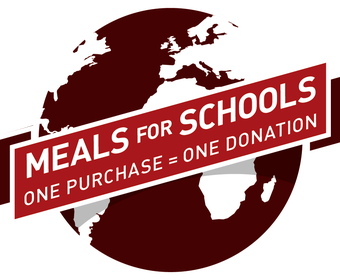 Meals for schools
(We are working behind the scenes to update our website. Please be aware that the correct number of meals is over 40 000. Thank you for your patience...)
With your help we are supporting a school feeding program in Kajado, Kenya.
At Professional Secrets we believe in food and knowledge. By turning sales of kitchen tools into healthy school meals we hope to support the education and the future of young students in vulnerable areas.
Local droughts and poverty can affect schools where pupils do not receive enough food for proper growth and development. This can have a negative effect on the students' futures, as well as on their communities.
Serving nutritional meals in school not only keeps young students healthier, it also helps to motivate parents and increase enrollment. It discourages drop-outs and reduces absenteeism.
Professional Secrets supports a feeding program in Kajado, Kenya. It is run by World Friends, an NGO that also runs the RU Neema Hospital in Nairobi. The program aims to develop a more structured nutritional situation in local schools.
Every kitchen tool sold by Professional Secrets contributes to one school meal. To date we have – with the help of our customers – provided young students in vulnerable areas with 20 000 meals. And that is just the beginning…