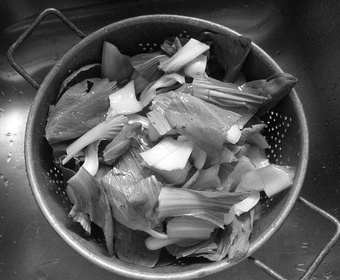 Cooking vegetables like a pro
It feels as though a long time ago "vegetables" were something dutifully served with meat or fish and consisted of colorless sludge, cooked to death, with green bits floating in a little pool of warm water. In modern, flavor-friendly, texture-friendly, health-friendly, experimental eco-friendly cuisine, vegetables are the stars of the table. And professional chefs have a lot to teach us. On these pages you'll find their expertise and tips on getting it right with greens.
Chef de Partie – VEGETABLES
Chef de partie is French for "group chef" or "line chef" and reflects the military system of a restaurant kitchen. It's only once you've worked your way up to the title Chef de partie that you can take responsibility for the kitchen's vegetable station (in larger, traditional kitchens, the vegetable chef  – "le legumier" – comes under the station for starters but vegetables rarely have this subordinate role any longer). Here you'll find everything a line chef responsible for the kitchen vegetables needs to know – and maybe a bit more.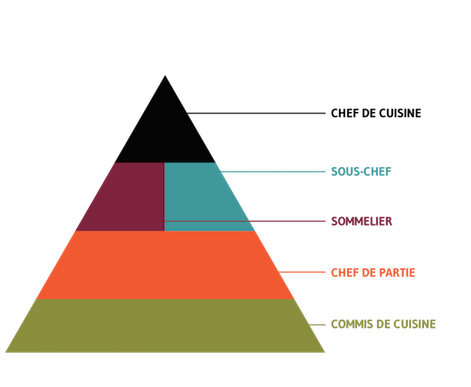 How should you use the PS Academy?
That's up to you. Read from start to finish and learn it all off by heart, or use these pages as one of your natural tools in the kitchen, like a chef's knife. If you want to develop your theoretical and practical skills, we'd recommend the latter, but why not start by taking a look at the basics – Commis de Cuisine.
Risking failure
Don't believe those tyrannical celebrity chefs you've seen on TV – it's absolutely OK to fail in the kitchen. That goes for vegetables and all the other ingredients you might encounter. Making mistakes is the quickest and most reliable way of learning anything, and that's still true when you're building up the practical skills you need to call yourself Chef de partie in a professional kitchen. 
Once you have the crucial skills at your fingertips, you'll gain self-confidence, and self-confidence leads to experimentation and creativity – which in turn makes successful cooking with vegetables even more fun.
Good luck!