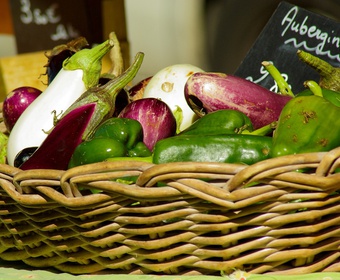 OTHER VEGETABLES
Why a category called "Other vegetables"? Well, because some of them aren't that easy to put in a bigger group where all the members have a similar appearance and the same characteristics. And, for example, the gourd family are a tricky lot of vegetables to categorize. A cucumber doesn't have much in common with a pumpkin – especially not in the kitchen.
Choose, store, prepare, cook, serve
To make it a bit easier, we've structured our professional tips in a slightly different way: You'll find the headings CHOOSING, STORING, PREPARING, COOKING and SERVING under the respective vegetable.
If you think we've got it wrong, and have a better idea for dividing them into categories than we've managed to come up with, by all means let us know. On the other hand you can always use a text search to find the vegetable you're looking for. The categories don't matter so much then. The most important thing is how to make the most of the vegetable in your cooking. Bon appétit!
To the guide for "other vegetables".