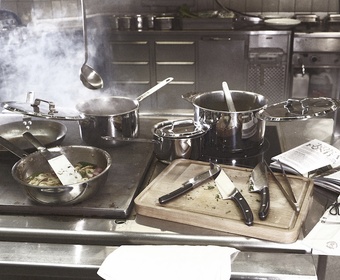 Welcome to our online store!
Take your cooking and your meals to a higher level with our chef-grade kitchen tools and dining accessories – created in collaboration with outstanding chefs, restaurateurs and designers.
Ordinary delivery time (in Europe) is up to 5 working days, but due to Corona restrictions you can expect your delivery to take a little longer. Thank you for your patience.
Where to buy
If you prefer to shop from a physical store near you: Where to buy