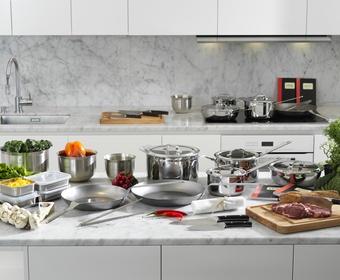 Chef's essential kit from PS
"Chef's Essential Kit" is a selection of a professional cook's most important tools, created for the demanding environment in a professional kitchen. All products come with knowledge and tips straight from the pros.
A customers testimonial:
I am impressed by the quality of your products! They will last me the rest om my life if I give them a little care. It's like my grandmother's old cast iron skillet, it only gets better year after year!
– Daniel Uusitalo, Lulea
PS products:
Must be good enough for professional chefs
Must be durable and environmentally sustainable
Must be easy to clean
Do you want to buy or be a reseller of our products? Contact us here.