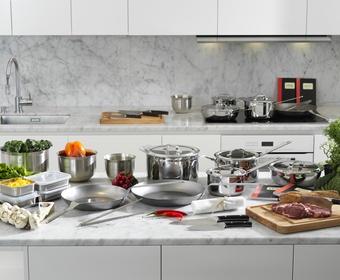 Kitchen tools created by professional chefs
Perfected by outstanding chefs in collaboration with top designers
Durable, high quality, sustainable materials
Inspired by professionals, available for all passionate cooks
All tools in "Chef's Essential Kit" were created to meet the high demands of a professional kitchen. All products come with knowledge and tips straight from the pros.
I am impressed by the quality of your products! With a little care they will last me the rest of my life!
– Satisfied customer Daniel Uusitalo, Luleå
Do you wish to buy or sell our products?
Professional Secrets was founded in Sweden, but we are expanding to make our quality kitchen tools available globally. If you wish to become a customer or a reseller of our products, please contact us here.