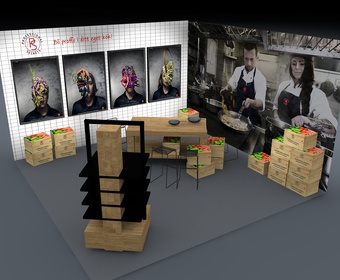 Trade fairs 2018
Meet Professional Secrets at three major trade fairs 2018!
FORMEX, Stockholm 17–20 January
Formex - The largest meeting place for Nordic interior design 
Formex started in 1960 and is held twice a year, in the beginning of January and in the end of August. We have more than 900 exhibitors per fair with products within interior design, fashion and accessories etc. The fair brings together national and international buyers, agents, designers, producers and media from all over the interior design and gifts industry. 

Each fair we have over 20,000 visitors and about 800 media representatives. Besides the opportunity to do business, the fair gives visitors information about trends, inspiration and knowledge in the form of exhibitions and lectures.
AMBIENTE, Frankfurt 9–13 February
At the world's most important consumer goods trade fair you'll be able to experience all the latest ideas and products at first hand – from the global market spectrum to industry trends and future visions. And interest in the fair is increasing as the high number of buyers makes Ambiente attractive to even more exhibitors from around the world. 4,460 companies from 94 nations presented their products at the last edition.
The International Home + Housewares Show, Chicago 10–13 March
The International Housewares Association (IHA) is committed to maximizing the success of the home products industry. IHA provides the world-class show marketplace, the International Home + Housewares Show, facilitation of global commerce, industry market data and facilitation of industry standards.
In addition to more than 2,100 exhibitors showcasing thousands of new products, the International Home + Housewares Show offers visitors education and insight into business practices and trends that are shaping the industry.