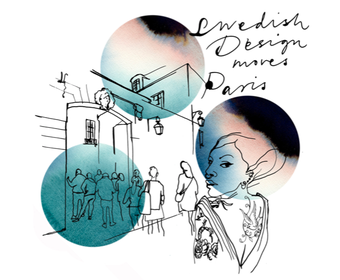 Professional Secrets moves Paris in September
In the coming month we are proud to be one of the handpicked participants in the exhibition Swedish Design Moves Paris in the renovated private apartments of the Institut Suédois in Paris. You will also find us at the Maison & Objet Paris trade fair!
See us at Hem x 6 exhibition
The six apartments in a 16th century historic mansion have been rehabilitated by forward-thinking brands and designers committed to sustainability, offering six variations of a Swedish "hem" (home). More than thirty brands support the project to create a Swedish atmosphere, down to the finest details.
"Swedish design finds its unique expression in deeply felt values of equality and durability paired with innovation and creativity", says Michael Persson-Gripkow, project manager for Swedish Design Moves.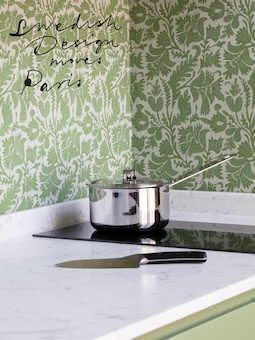 Photo: Raphaël Dautigny
Promoting Swedish design
Swedish Design Moves aims to increase international awareness of Swedish design and is commissioned by the Swedish Government. The Institut Suédois promotes Swedish culture via a multi-disciplinary program. It is an honor for Professional Secrets to be a part of this effort. www.swedishdesignmoves.com
Meet us at Maison & Objet Paris
Professional Secrets will be exhibiting at the courtesy of Wismer, our distributor in France. You will also find some of our products in the prestigious "What's new" section. We look forward to seeing you there!
Where and when?
Swedish design moves Paris, September 8 to October 27, Institut Suédois, Rue Payenne. Maison & Objet Paris, September 6 to 10, Paris Nord Villepinte Exhibition Centre. Hall 3 stand A100.
About Professional Secrets
Inspired by professionals, Professional Secrets provides passionate home cooks – "foodies" – with chef-grade kitchen tools and dining accessories. All items have been perfected by outstanding chefs in collaboration with top designers.
For more information:
Professional Secrets / France
Tina Darcel
Mobile: +33 (0) 6 61 72 29 10
Mail: [email protected]
WISMER SAS
Tel: 03 29 82 27 71
Responsible Commercial: Anne BOULANGER [email protected]
Responsible Communication: Miléne CREUSOT [email protected]

PS design moves Paris FINAL.pdf (3.8 MB)