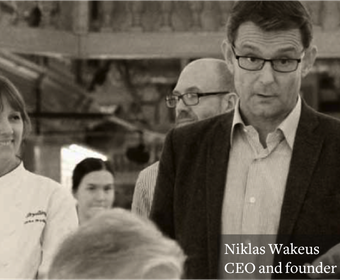 Welcome to Professional Secrets!
There are more cookbooks being written than ever, but many homes still lack basic knowledge on how to handle fresh produce and how to apply the right techniques in the kitchen. At Professional Secrets we have made it our business to do something about this.
Tips and tools from the pros
With the help of outstanding chefs we extract knowledge straight from the professional kitchen and make it available for all who love to cook. In this manner we hope to inspire more home cooks to create great food made from scratch with fresh ingredients.
When your knowledge in the kitchen increases, you will also want to be practicing it with the right equipment. That is why we also collaborate with our network of chefs to develop the most important kitchen tools, "Chef's Essential Kit". All products from Professional Secrets meet the high demands that apply in a professional kitchen.
Everyone a winner with PS
Tips, knowledge and inspiration straight from the pros makes cooking even more fun. It also leads to positive effects outside the kitchen: With more of us in the know, we can demand higher quality produce and better conditions for farm animals. There will be more of us who choose quality and who demand better use of resources – resulting in less waste.
We will be showing the planet a little more respect with every meal.
Enjoy!
Niklas, Hans, John, Calle, Henrik