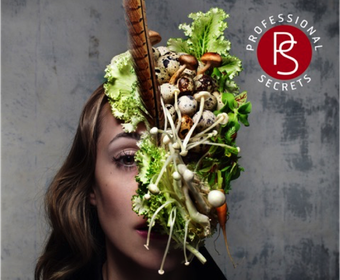 We help you launch Professional Secrets on your market
When working with us you will be provided with strategic and tactical marketing and sales tools that can be adapted to support a successful launch of PS kitchen tools on your market. On the highly competitive Swedish market we reached nationwide distribution in just six months!
Sell-in process
1. Story telling
Professional Secrets was born out of a fundamental insight: All passionate home cooks would love to possess the tools and the knowledge of professional chefs – and this is what we supply!
All products from Professional Secrets have been – and will be – developed in close collaboration between professional chefs and outstanding designers. This is an engaging truth. The Professional Secrets' digital platform can help you interact with consumers and build consumer engagement.
With the help of outstanding chefs we have developed a knowledge base consisting over 1200 articles about every aspect of cooking like a pro with the tools of a pro. Thsi knowledge has proved very important when building strategic alliances with, for example, retail chains and media houses. Knowledge can get you partnerships as well as a unique and high ranking on Google...
2. Designed in Sweden
Traditional Swedish design stands for quality, functionality and a "less is more" mentality. In our case it also stands for the international reputation enjoyed by Swedish chefs. Professional kitchens in this country harbour world-class knowledge.
3. Product characteristics
All kitchen tools from Professional Secrets have been inspired by the professional kitchen and perfected by our designers. Every tool has a unique set of "secrets" for optimal performance in the kitchen. A knowledge book on how to get the most out of each tool is always included.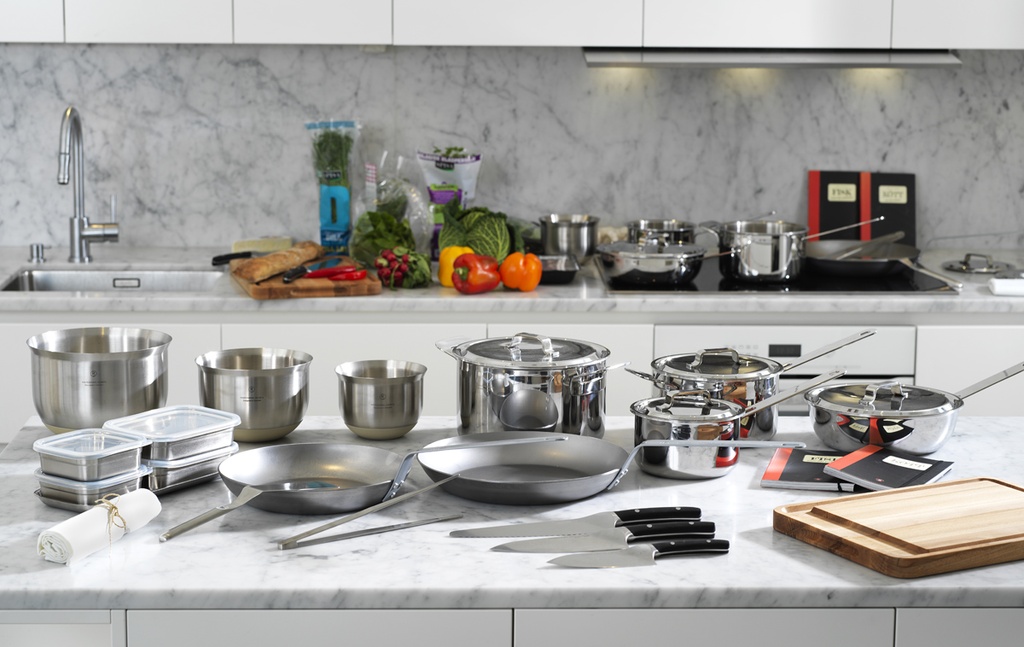 Sell-out process
1. Advertising
The launch should be supported by exclusive artworks, point of sales material, Professional Secrets community, close partnership with local chefs, blogs, PR, etc.
The collaboration of Jocke Jonason, one of Europe's most well known art directors, and the very prominent Swedish photographer, Carl-Johan Paulin, lead our marketing strategy. Their unique approach shapes the Professional Secrets brand to fully engage with the target market segment - Foodies.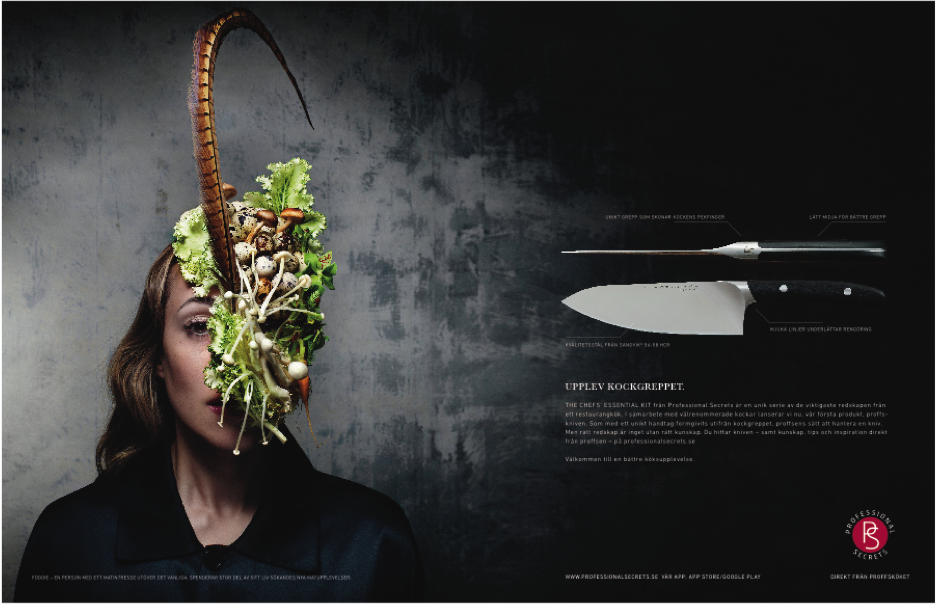 2. Point of Sale (POS) 
To support retail sales Professional Secrets have developed a display stand that presents all Professional Secrets' products in a manner designed to capture the attention and interest of the target customer. The stand effectively communicates Professional Secrets core values, yet takes up very little floor space. Other POS have been designed, such as posters, to further support the store displays."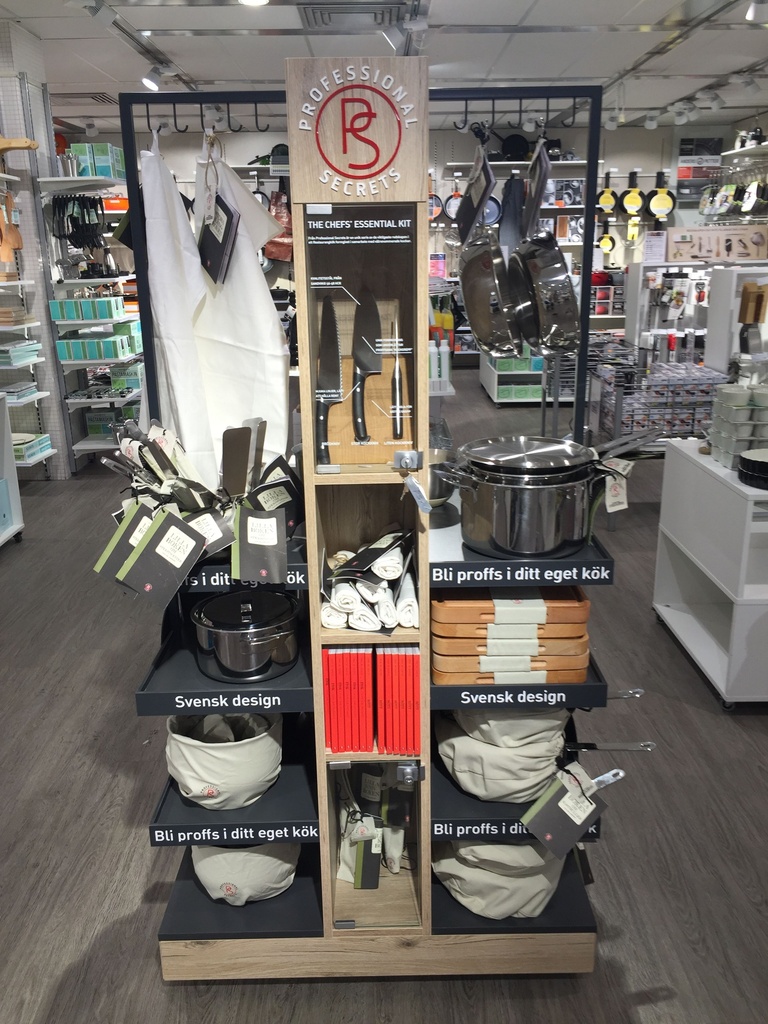 3. Content
Food calendar with ready-to-publish cooking articles/tips and recipes to fill every season of the year. Adapted to your local language this is a potent tool for attracting and sharing secrets with passionate home cooks.
4. PS Academy
Professional Secrets have developed a program called PS Academy in order to support the "Sell out" process towards new retail customers. PS Academy is a short introduction to Professional Secrets kitchen tools and our knowledge database about cooking. The objective is to gain their loyalty and respect for the brand. By upgrade their cooking knowledge we get retail personnel that are confident of talking about cooking, asking the right questions and introduce Professional Secrets kitchen tools.