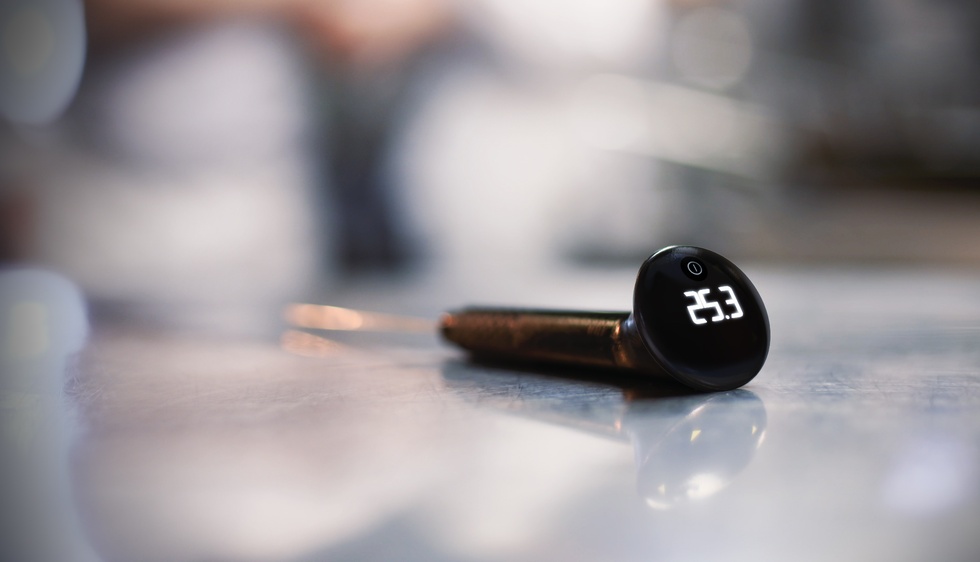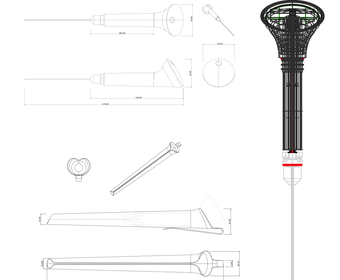 The ultimate kitchen thermometer - successfully funded
We have created the ultimate kitchen thermometer on Kickstarter, a global crowd funding site. Read all about our successful project:
For a professional it is all about the probe. That is where this instrument comes into contact with food and where measuring takes place. A blunt, clumsy probe can make meat bleed, leave holes in bread, and damage tender fish.
It took some time, but we were able to find just the probe we were looking for:
Very thin. (Food inspectors can't leave big holes in inspected food.)
Very accurate. (Food inspection saves lives.)
Very fast. (For the sake of effectivity.)
Sensitive, cutting edge technology accurately measures decimals.
Measuring decimals can seem a bit exaggerated in a kitchen, but that is not the point. The decimals allow you to follow – in real time – the rise or fall in temperature. With this thermometer you can actually see where your cooking is heading.
The thermometer will be possible to switch between Celsius and Fahrenheit reading.
Always upright reading. It doesn't matter if you are a professional chef or a passionate home cook, everyone has their own style in the kitchen. And ovens are situated on different levels in different kitchens. That is why we gave PERFECT a display that flips (a bit like the screen on your mobile phone) and that works for everyone, everywhere.
The most sensitive part of the thermometer is the thin probe. So we created a sheath – that is also a form of packaging – that keeps it from harm when the thermometer is not in use. The click-on sheath fits snugly in your apron pocket.
Water resistant and hygienic
Hygiene is a must in all kitchens. "Perfect" is water resistant, allowing for effective, easy cleaning under the tap. (But do not wash in dishwasher or submerge under water for a long time.)