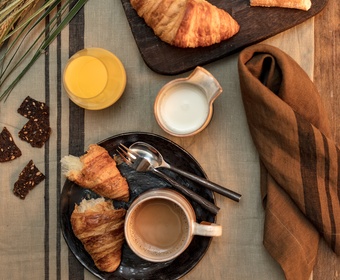 Dine like a pro with PS Table
May we present PS Table, a range of products designed to take your home dining experience to the next level. Inspired by chefs and with a Scandinavian look and feel.
We produce all items in natural materials like rugged cotton canvas, sturdy – but smooth – leather (softened manually, not chemically), cow suede, and pre-washed 100 percent linen. All designed to bring function, comfort, and personality to your kitchen and to your home.
At PS we believe in prime, sustainable materials and our products are made to last and to age with beauty. The personality of an item from PS Table deepens with time. The more you use, wear and tear it, the more beautiful it will become.