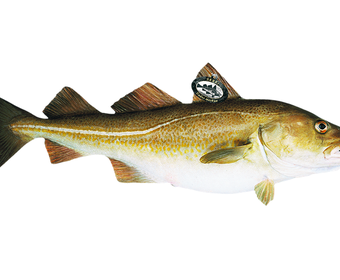 SKREI – COD AT ITS FINEST
Skrei is an Arctic cod that has grown to maturity. At this phase of its life cycle it is migrating down the Norwegian coast to spawn. Due to its phase of maturity and its migration from the Barents Sea, skrei have a firmer and whiter flesh than ordinary cod. It is  fished from January to April and many experts think this is cod at its finest.
The brand Skrei® refers to first-class fresh fish, caught, processed and packed in line with fixed criteria. It must be packed within 12 hours and stored on ice between 0°C and 4°C.
Skrei fishing is sustainable, MSC-labelled, Organic and has been given the green light by the WWF.
Skrei is cooked as cod.